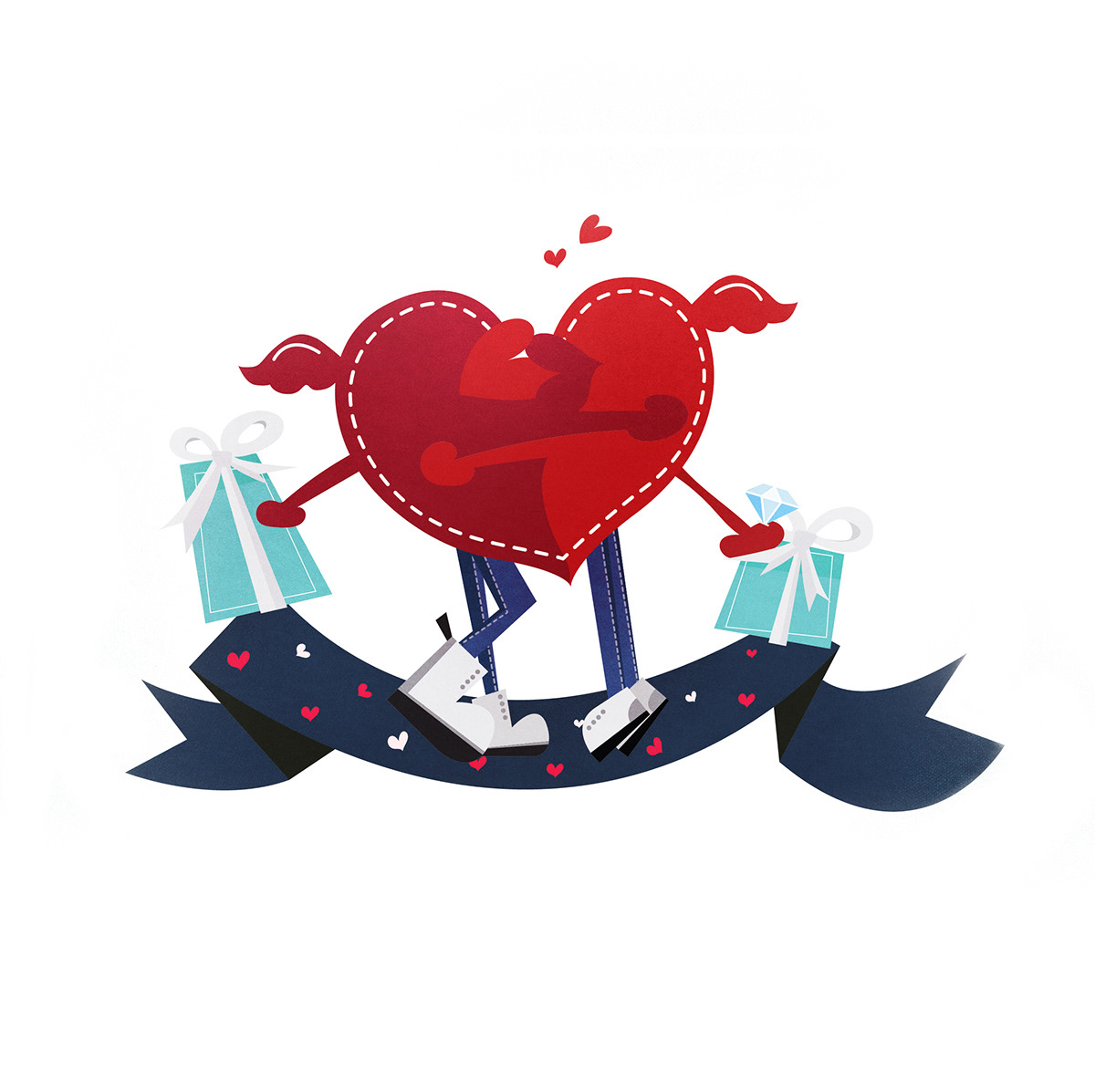 Illustration for Tiffany&Co. 'Love Love Love' 
Two half of hearts are hugging and kissing each other with holding a hidden gift from tiffany&Co. 
The meaning of the illustration is that by sharing gifts from Tiffany & Co, the true love forms ideally and perfectly. 
I sketched the image first on paper, vectorized it through out using adobe illustrator. Then, I used photoshop to add texture details​​​​​​​.